Comments Off

on From Kernel to Concert, Part I by Barbara Oldham, Quintet of the Americas
April 13, 2018 by Admin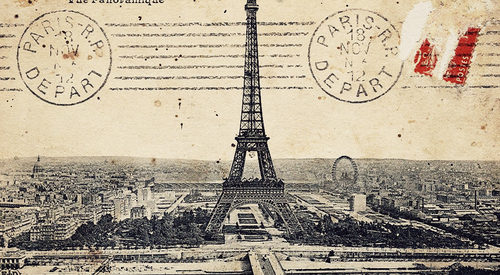 From Kernel to Concert, Part I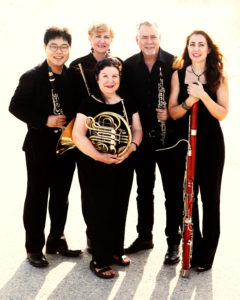 People ask us – how do we come up with our Quintet of the Americas programs? Here's the story of our current program,
Americans in Paris and Back Again
, which you can hear at
7:30PM on Friday, April 20th at the National Opera Center, 330 Seventh Ave., 7th floor in Manhattan.
We start thinking about programs from 1 year to 2 years in advance. We have a Quintet meeting and everyone makes program suggestions. In the fall of 2015 our clarinetist Paul came up with the brilliant idea to celebrate Ella Fitzgerald's 100th birthday which led to a fantastic collaboration with Earl McIntyre and Renee Manning. That year we also came up with the idea of a tribute to the people in the Rockaways after Hurricane Sandy which led to two fantastic commissions connected to nature by Kevin James and Bruce Odland.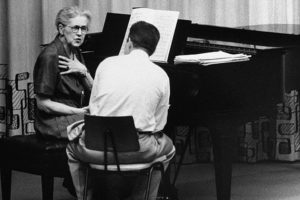 In the Fall of 2016 it was time to come up with new ideas and our oboist Matt suggested celebrating composers of "the Greatest Generation", the generation that fought WWII. We started thinking about how so many of these Greatest Generation composers studied with the famous French pedagogue, Nadia Boulanger. Next thing you know Paul is on a google search and comes up with a huge list of composers. Many we knew had studied with Boulanger like Copland, Bernstein, Elliott Carter and Irving Fine. Many we were surprised to see on the list like Quincy Jones and Astor Piazzolla.
We decided to call the program "Americans in Paris and Back Again." Playing George Gershwin's "An American in Paris" seemed natural and I discovered an arrangement for woodwind quintet already existed so I ordered it immediately. We also discovered that Gershwin thought he would do as so many of his compatriots had done and go to Paris. His attempts to study with Boulanger were rejected; she told him she could not teach him anything, that he already had a unique style.
One of the featured works on April 20 will be Irving Fine's neoclassical Partita. Hear its Introduction and Theme below.
Seeing a list of 116 composers and knowing she taught over 1,000 – how would we ever choose who to perform? The most famous names, many of whom had written chamber music for woods (in bold) ranged from Burt Bacharach, Marion Bauer, Robert Russell Bennett, Arthur Berger, Marc Blitzstein, Elliott Carter, Aaron Copland, Ingolf Dahl, Robert Nathaniel Dett, Cecil Effinger, Donald Erb, Armando José Fernandes, Irving Fine, Philip Glass, Roger Goeb, Roy Harris, Karel Husa, Quincy Jones, Leo Kraft, Gian Carlo Menotti, Douglas Moore, Thea Musgrave, Astor Piazzolla, Daniel Pinkham, Walter Piston, Robert Xavier Rodriguez, José Rolón, Elie Siegmeister, Louise Talma, Virgil Thomson, to Francisco Zumaque!

How would we ever choose? More on that in Kernel to Concert, Part II.
Category Sound | Tags:
---
Comments Off

on From Kernel to Concert, Part I by Barbara Oldham, Quintet of the Americas
Sorry, comments are closed.