Comments Off

on Beth Anderson – Age 15 to 18 – Part 3 of her memoir
August 16, 2019 by Admin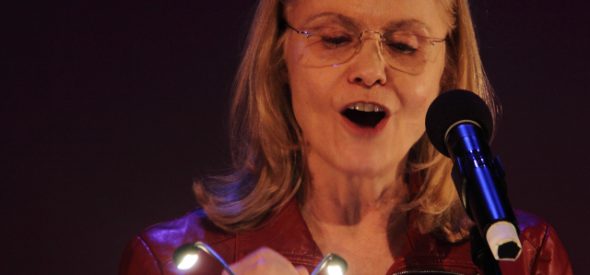 Read Part 1 of Beth's memoir at http://www.soundwordsight.com/2019/07/beth-anderson-the-early-days-from-her-memoir/. Read Part 2 at http://www.soundwordsight.com/2019/08/beth-anderson-age-7-to-15-from-her-memoir/.
When I was junior  in high school, I wrote a term paper for American History that was entitled "Music Since 1950."  I loved the library at the University of Kentucky and in doing the research I spent most of my time reading John Cage's book, Silence.  I also followed each of his footnotes and read all those books.  My term paper had way too much Cage and not enough everybody else, so I got a B+ instead of an A.  It was a good paper but my teacher didn't think that John Cage was a significant enough person in the 20th century to justify a whole paper in American History.  I still think she was wrong but she would not let me change the title or focus of the paper, and I insisted on writing about Cage. (Are you beginning to see a pattern here?  I had a little trouble dealing appropriately with authorities and being a bit too stubborn even in situations where it didn't benefit my goals.)  So I didn't get the best possible grade but I fell in love with Cage.
Academically and musically Henry Clay High was actually a very good school for me.  I learned a lot of algebra, biology, and literature, and was so good at chemistry that my teacher either let me teach the class or go home early to practice piano, since it was last period.  The concert and marching bands were fine and I played 8th chair, first flute in them, sitting next to my friend Karen Barnes.
In the summer of 1965 my band director, Richard Borchardt,  taught me how to write 12-tone music.  It was a revelation.  To me it meant that I didn't have to wait for inspiration.  I could think about music and make choices within the system.  I wrote a 12-tone woodwind quartet (flute, oboe, English horn, bassoon) at the end of which, one of the players was instructed to throw a supposedly delicate wineglass into a metal garbage can in an effort to break it. This was symbolic of the destruction of tonality by the serial technique and it was also a great noisy ending, or it would have been if it had ever actually broken. Even though this piece was performed twice at Henry Clay and at the University of Kentucky, that tough little wine glass survived to be sold in a box of glassware at the auction of my mother's family's home in 2002.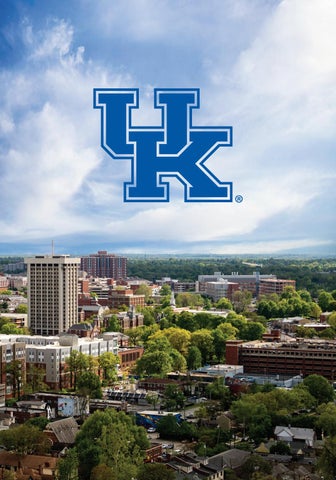 Since I did not not like being in high school and I had no choice about college, I finished senior English in summer school and started University of Kentucky at sixteen. My new piano teacher was Nathanial Patch who had attended Eastman. He had been the judge of many of my state music festival performances over the years and he was the best pianist I had heard. His principle teacher had been Dr. Raymond Wilson (1888-1969) who was also the acting director of Eastman from 1923 until Howard Hanson was appointed in 1924. Mr. Patch was a tall man, a bit of a functioning alcoholic and a fierce presence with high expectations. I was pleased that he accepted me as his student and went to talk to Dr. Kenneth Wright, the head of the music theory department, about taking composition.
I was informed that composition was only available to music majors after the sophomore year. Arguing that I had been composing since I was seven had no effect. Private lessons were also not an option. I could however have performances of my compositions included on the departmental noon concerts by showing the scores to Dr. Wright, getting his approval and talking students or faculty into performing them. So I proceeded to do that for my Y's Swatches for dramatic soprano, bassoon and percussion, six funny little songs using the words of Piet Hine and myself, Four Ephemera for piano solo and the Woodwind Quartet I had written in high school.
I wondered  about the logic of this system. I was not allowed to have any group or private instruction but I was offered the opportunity to exhibit what I had composed without instruction. It was a laissez-faire method. The faculty did not interfere in my composition and yet it was not assisted or encouraged. They acted as though my curiosity would lead me to discover my natural compositional voice.  Looking back on it, I wonder if they just did not want to teach me anything about composition. Was it because I was a sixteen year old girl?  Or was it just "Rules are rules"?
As a piano major with a Grant-In-Aid at University of Kentucky, I played piano accompaniment for three singers or instrumentalists a semester to repay the school.  I paid no tuition, but my piano lessons with Patch were $68 per semester.  Patch was a magnificent performer and a revered teacher in that part of the country.  He drank a cup of coffee from the coffee machine in the first floor hall between each lesson.  He told me that I read too much and didn't practice enough.  He said that if I wanted to write music, I should stop practicing and not worry about it. I respected him as a pianist, but I chose to ignore his advice about reading less and giving up the piano.  I got three credits for piano a semester and practiced four to five hours a day for that.  At the end of each semester we had juries on which the piano faculty (Norman Chapman, Ford Montgomery, Nathaniel Patch, and the woman who taught the less advanced students) graded us.
My sophomore year, Patch had to play a faculty recital and one of the pieces was the big Haydn Sonata in E-flat that I had played when I was fourteen.  I knew this piece very well and when he got lost at the end of the development and had to go back and repeat the exposition and development sections to get to the recapitulation again, I was terrified for him.  It was excruciatingly humiliating.  I don't think he played in public after that but I may be wrong.  I was told that he read the Bible before going on stage and I am sure that he was well prepared and had performed this piece many times, but he had memory problems.  In any case, he had a bad time.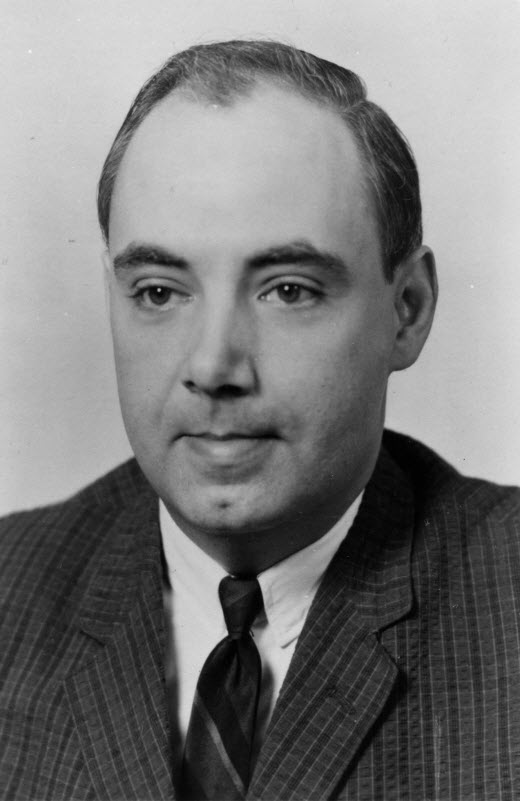 Thank goodness I had other things going on.  The school made me take English Composition, and I took French and Philosophy 101 and Logic to fulfill non-musical requirements.  The University of Kentucky music department was very old-fashioned and because of that I learned a lot of theory, history, and performance skills.  Music theory for freshmen and sophomores was at 8:00 AM Monday through Friday. A graduate assistant named John Arnn taught first year and the composer John Barnes Chance (1932-72) taught second year.
When I met him in 1966, Mr. Chance had just won the prestigious Ostwald Award, an annual award given by the American Bandmasters Association, for his concert band piece,  Variations on a Korean Folk Song.  He was a very practical composer.  He said, "It is impossible for a composer to have writers' block. Wherever you are in the piece, if you don't know know what to do next, try an A and if that doesn't work, try a B, and so on.  One of them will work and then you can keep going."  I told him I was interested in electronic music and when he was asked by the drama department to make some electronic music for a production, he asked me to assist.  The only thing I remember about my first experience with electronics was sitting in the sound booth in the back of the theatre watching Chance plug and unplug components.  He told me that he had had a job repairing televisions and that all electronic music just sounded liked televisions before they were fixed. It was a peculiar coincidence that he died of electrocution.  He was outside in an electrical storm putting tarpolians over his dogs' pen.  The pen was surrounded by an electrified fence and he accidentally touched the fence.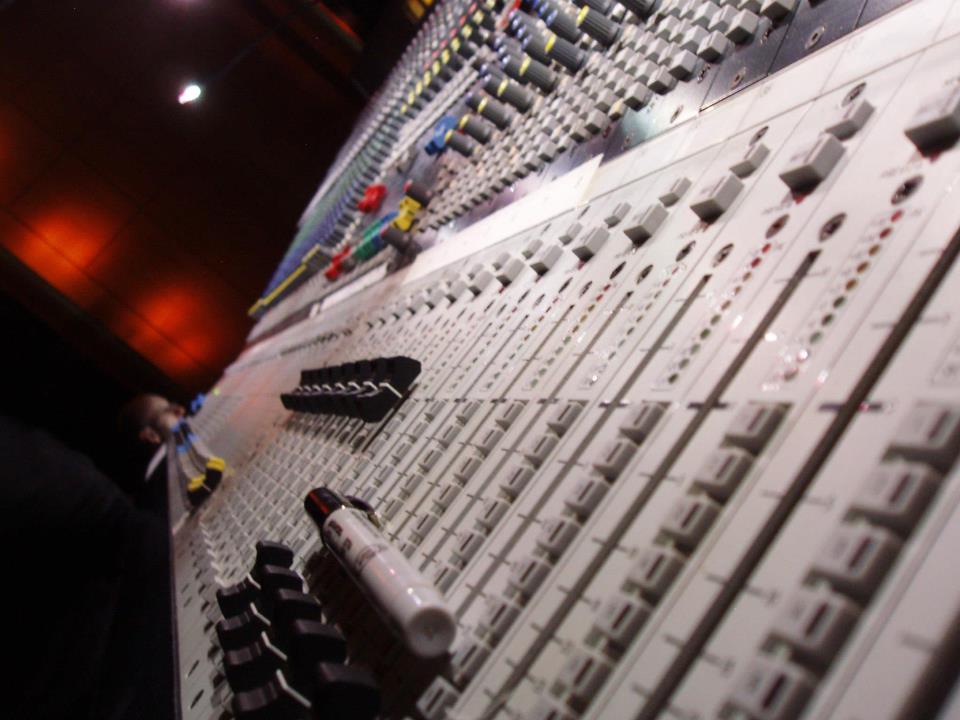 Beth Anderson's music has been described as having "a refreshing simplicity without naiveté" and as "deeply felt, direct, and yes, beautiful" and "charming and deeply felt to the point of romanticism." MSR Classics has issued The Praying Mantis and the Bluebird – Flute Music of Beth Anderson (MS1434) – World Premiere recordings of 11 works and New World Records released Swales and Angels – World Premiere recordings of 7 works.
Read Just Dropping In, a fascinating interview with the composer on NewMusicBox and hear a Listening to Ladies podcast with her here.
For more information about Ms. Anderson, including a bio, videos, list of works, discography and much more, please visit www.beand.com or contact Jeffrey James Arts Consulting at 516-586-3433 or jamesarts@att.net.
---
Comments Off

on Beth Anderson – Age 15 to 18 – Part 3 of her memoir
Sorry, comments are closed.