Comments Off

on Book, Opera, CD, Concert & Revue Review – Harp, Herzl, Sirota, Yeston by Leonard Lehrman
January 21, 2020 by Admin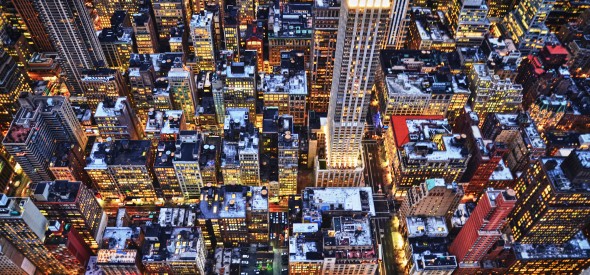 by Leonard Lehrman © 2020
In 2002-03, when I was orchestrating my completion of Marc Blitzstein's magnum opus, Sacco and Vanzetti, I asked veteran opera composer Jack Beeson (1921-2010 – see my review of his autobiography at http://ljlehrman.artists-in-residence.com/JackBeesonAutobiogReview+.html) to advise me as to whether to use a harp, or not.  "That's a very interesting question," he said, "Do you want the sound to be that of above the Alps, or below the Alps?" Meaning perhaps more like Weill and the Teutons (drier, harpless), or Puccini and the Italians (gooier, with harp)?
I opted, at least provisionally, for the former, but have lately been considering a revision that could include the latter as an option, especially as the NY premiere of the work (with piano) looms for Sep. 13 at Hofstra's Italian Festival, followed by the NYC premiere at Community Church Oct. 18, and – we hope – the orchestral premiere perhaps as soon as Feb. 2022 at UCLA, where Gov. Michael Dukakis (a hero of the case, and my completion of the opera), is on faculty.
The Modern Harp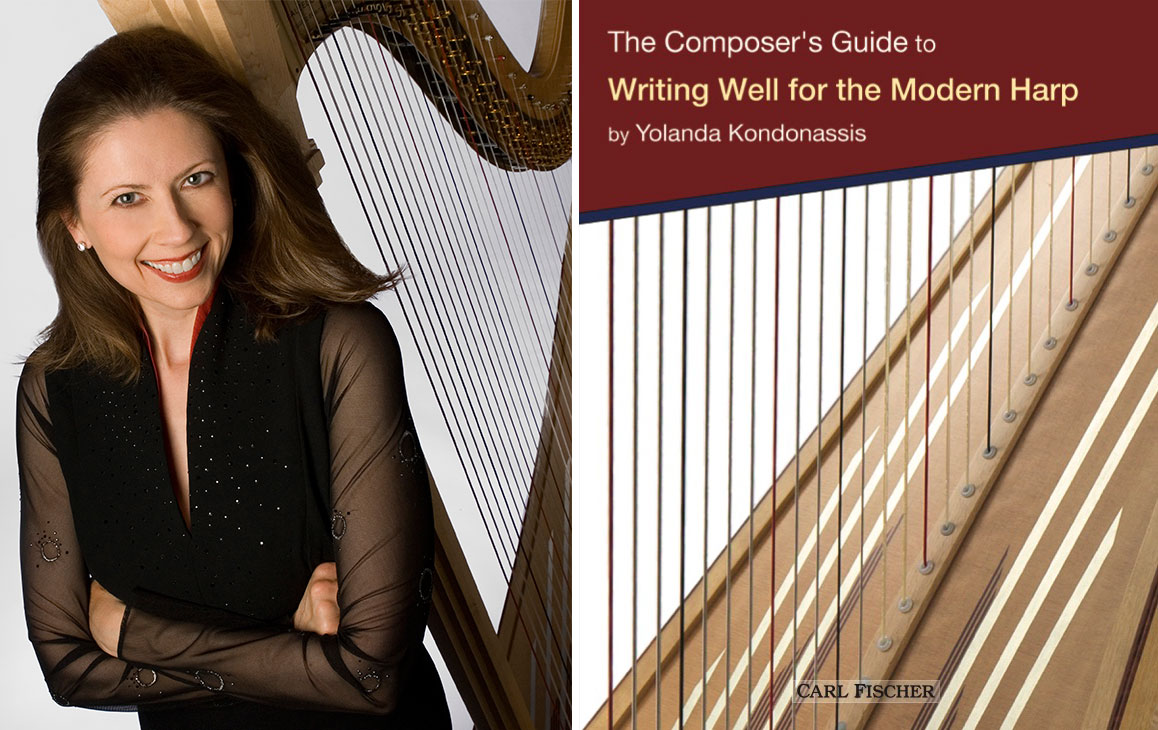 So a new book that arrived for my review this past month could hardly be more opportune or welcome at this time:  The Composer's Guide to Writing Well for the Modern Harp by Yolanda Kondonassis, Carl Fischer, © 2019, 128pp., including source list (at the end) and works lists on pp. 93, 97, and 99. Ms. Kondonassis would seem to be the world's most recorded harpist.  I confess that though I've written for harp numerous times, the only available recordings of orchestral works of mine for the instrument  (my Rosenberg Cantata and Tales of Malamud) have had to use a synthesizer imitating it, much as I would have preferred the real thing.  Reading about the instrument's limitations, but also its imaginative extensions and immense capabilities, makes me want more than ever to write creatively for it.
The musical examples and explanations are for the most part enlightening, though I did find myself asking questions here and there.  In the last two measures of p. 25, for example, why write a D-flat when C-sharp is already in the key signature, and registrated in the pedals?  I'm also not at all sure I understand the description of the "bass wire brush muffle" on p. 65, or the "'brushed' finish" on p. 71, or the "phantom glissando" on p. 102,  or the difference in Right Hand and Left Hand harmonics technique, illustrated but not really explained on p. 67.
But the devotion of the writer/performer, trying hard to guard against "Injury-Makers and Harp-Breakers" (Chapter 18) and to stop composers from contributing to "the ever-expanding vault of non-idiomatic works for the harp" (p. 80),  is indeed admirable.  And the selected quotes, anecdotes, and delightful cartoons by Jeffrey Curnow make this a book to be savored,  enjoyed and treasured.  I particularly liked the story (on p. 28) of Donald Erb (a composition teacher of mine, in 1976) and the buzzy, naughty double pedal slides in his "Dirty Rotten Scherzo," part of his Sonata for Harp, written for the book's author, in 1997. Also enjoyed learning of such effects as "bisbigliando" and the "rustling tremolo" – which will probably be great during Sacco's Mad Scene at the end of Act II!  I did find one item, though that I'm pretty sure is a mistake:  If "b.d.l.c." stands for "bas dans les cordes" (low on the strings), then "h.d.l.c." would most likely mean "haut dans les cordes" (high on the strings) and not "haut de les cordes" – which is not only inaccurate but also ungrammatical French!
Weiser's Herzl Opera
In my last article here, I wrote that we were looking forward to hearing tenor Alex Mansoori in Alex Weiser's new opera about Theodore Herzl, at the 14th St. Y on December 5.  We were not disappointed in his performance, in 4 roles, including the victim of anti-Semitism Alfred Dreyfus and the sinisterly anti-Semitic Pope Pius X, insisting that any Jews he might help would first have to convert to Christianity. Mario Diaz-Moresco (as Herzl), Kristin Gornstein (as his wife Julie) and Jonathan Z. Harris in 3 roles were the other soloists, along with a small chorus and an instrumental ensemble of clarinet and string quintet, led by Leo Dionne at the piano.  The two-act piece had four performances, each followed by a different mini-lecture by an expert, and a short Q&A.  The subject is certainly both timeless and timely, with the reason for Israel's existence constantly being called into question.  The opera seemed to be trying to show the wear-and-tear on Herzl's marriage as the result of his Zionist obsession,  but notwithstanding all the performers' valiant efforts, the spousal complaint could hardly help coming across as a bit whiny.  Other characters in the drama, however, both real and composite, were often vivid, with music that sang and occasionally soared.  Not too surprisingly, missing from both opera and dialog was any mention of the indigenous people displaced by the realization of the Zionist dream, a lack of attention for whom is still problematic today.
Robert Sirota
Another composer of Jewish roots is my nearly exact contemporary: Robert Sirota, who studied with many of the same teachers as I (Nadia Boulanger, Earl Kim, Leon Kirchner), and writes music of a brisk, lively character, especially for saxophones, as in Diners, a very attractive 5-movement suite from 2009 that is the major work on the New Hudson Saxophone Quartet CD, New York Rising. The lead soprano saxist Paul Cohen has a beautiful tone, well-balanced by his colleagues, Avi Goldrosen, David Demsey  and Tim Ruedeman.  The album's other quartets also include 3-movement works  by David Noon (2001) and Joseph Trapanese (whose piece gives the album its title) and classics by Percy Grainger (in his own arrangement of the first movement of his well-known Lincolnshire Posy) and Aaron Copland – arranged by Paul Cohen, including a Suite from Our Town and the Shaker hymn, "Simple Gifts," best known for its appearance in Appalachian Spring, and, in my circles, since 1991 as "The Naturist Anthem." (See https://youtu.be/_rWUD1Exn3s.)
Sirota was also the featured, oldest, and only present, living composer, of five, at Copland House's December 6, 2019 program in Lyndhurst, The Listening Eye, with an ensemble featuring various combinations formed from flute, clarinet, string trio, and Copland House Director Michael Boriskin as pianist. All five of the works took inspiration from visual images: Karim Al-Zand's from Robert Motherwell, with musical models ranging from Gershwin to Chopin; Gabriela Lena Frank from pre-Incan instruments; Andrew Norman from Frank Lloyd Wright; Sirota from Picasso; and Viet Cuong, the youngest composer with the newest work, from etchings. Sirota's was the most ambitious piece, in seven movements, the only one using all six players, and remained in the memory, particularly its infectious tango, which I encouraged the composer to consider expanding to a full piece by itself.
Yeston at the York
Another composer of our generation (well, 4 years older) is Maury Yeston, whose "Musical World" was celebrated in revue by the York Theatre Nov. 26-Dec. 28, 2019.  My wife & I were sorry not to have attended the show early in the run, so our review could have been posted before it closed, but one of the actors got sick, so we were asked not to come Dec. 1, and had to delay the pleasure of seeing it until Dec. 20.  Nevertheless, it was worth the wait. The five performers, Benjamin Eakeley, Jovan E'Sean, Alex Getlin, Justin Keyes, and especially the delicious Mamie Parris were all dedicated and delightful.  The opening, title number, "Anything Can Happen in the Theater," was written especially for the event, conceived and directed by the brilliant Gerard Alessandrini.  Showcased were two dozen numbers, including half a
dozen free-standing works and the rest from eight Broadway and Off-Broadway shows, reminding us especially how great the score of Nine (based on Fellini's 8 1/2) was.  My personal favorite of Yeston's songs is one I heard Martha Schlamme do as her "up-tempo number" in her solo concerts: "I Don't Want to Rock 'n' Roll," which, with its catalog of composers could have been written only by a classical musician.  Here it was done a bit more laid-back, as I'm told the composer intended.  But I still have it indelibly ingrained in my ear at Schlamme's fast pace. (For my recollections of her, see http://ljlehrman.artists-in-residence.com/articles/aufbau8.html.)
Leonard Lehrman, composer of 244 works (including 12 operas and 7 musicals) will be premiering his newest song cycle, on three poems by Mihai Eminescu (1850-89) and two by Zygmund Tauberg (1927- ) with Helene Williams in Florida this coming Valentine's Day.  A preview of the first Tauberg song was posted at https://youtu.be/-93dAcPDDNQ and played around the world – from Melbourne to the Jewish Community of Bucharest.  This is his 24th article for SoundWordSight.com.  Website: https://ljlehrman.artists-in-residence.com
Category Sight, Sound, Word | Tags:
---
Comments Off

on Book, Opera, CD, Concert & Revue Review – Harp, Herzl, Sirota, Yeston by Leonard Lehrman
Sorry, comments are closed.