Comments Off

on Fathers' Day Thoughts – on Dad(s), Family Man, Hannah, Wagner, and Jewish Currents by Leonard Lehrman
June 21, 2021 by Admin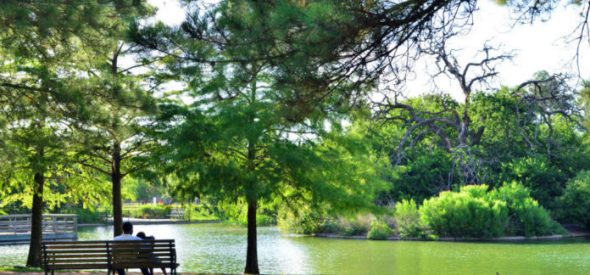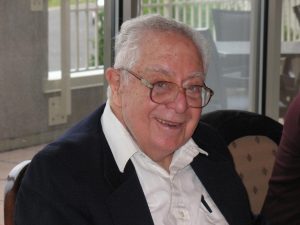 It's been nearly half a year since my last article; time to take a Summer break from our monthly Tuesday concert series on Zoom, which will resume Sept. 21, 2021; and time to think about Fathers' Day.  June 13, 2021 will be only the second Fathers' Day since my father, Nathaniel S. Lehrman, M.D. (at left), passed away Jan. 19, 2020.  Memorials to him are posted here: https://tinyurl.com/24Jan2020 (his funeral); https://tinyurl.com/14Feb2020 (1st concert in his memory); https://tinyurl.com/6Jun2020  (2nd concert in his memory);https://youtu.be/ucp9LWtBQrU  (Zoom Kaddish on his 1st yortzayt, Jan. 19, 2021); https://tinyurl.com/4May2021  (3rd concert in his memory).
I also wrote an article on him for a magazine he'd contributed to since 1962, as did I, since 1981. The full version appears here: http://artists-in-residence.com/ljlehrman/LJLonNSLinJC.htm
The abbreviated version, with a photo, was posted on Facebook, here: https://jewishcurrents.org/nathaniel-s-lehrman-may-26th-1923-january-19th-2020/?fbclid=IwAR3nmKM1cOmw37BDNNTLHpK3b4kdxxkIEMUWS-dB9kRVnyYuudydlXB9bdo.
Having finally been vaccinated this week (have you?) – the one-shot J&J, June 10th –
I'm hopeful we'll be able to get family together to unveil his gravestone soon.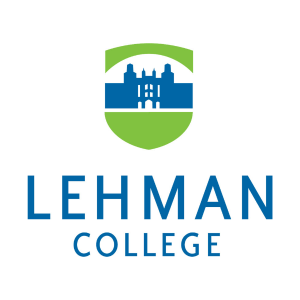 Meanwhile, we've taken great nakhes (pleasure) kvelling (rejoicing) this month over the graduation with honors from Lehman College of my wife Helene's son Ben Spierman; and the bar and bat mitzvahs June 5th of the grandson and granddaughter of a dear cousin and a dear friend, both on Zoom, at North Shore Synagogue in Syosset, NY (where I was Music Director, 1995-2001) and in Boise, Idaho, respectively!  The bat mitzvah was that of the granddaughter of our dear musician friend Bob Salzman and his wife Sue, Shira Salzman, who sang everything beautifully, making her parents, grandparents, and all their friends proud.  The bar mitzvah was Sidney Matthew Waters, who also did very well; though if I were still the organist there, I'd have transposed the solo melodies he sang down to his key(!).  Sidney's the grandson of Joel and Harriet Weidenbaum, our cousins on my father's mother's side. (Harriet's and my paternal grandmothers were sisters – Wittenbergs.)  Sidney's parents, the Weidenbaums' daughter Elyssa and her wife Joey, who changed their last name to Waters, were what Sean O'Casey wrote at the end of his play Juno and the Paycock it would be "better" for a child to have: "two mothers."  (The rabbi and the cantor, as it happened, were also female!)
Which leads inevitably to speculative thoughts:  Are fathers necessary?  Or even desirable?
There's an old Jewish saying (in Aramaic):  An old man around the house is a nuisance, while an old woman around the house is a "sima" – a treasure.  (I learned this from the rabbi at Cornell when my opera Sima  – see http://ljlehrman.artists-in-residence.com/Sima.htm – was being produced there, in 1976.  When I told that to my mother's mother, Sima, to whom the opera was dedicated – along with Nadia Boulanger – she exclaimed: "I have lived 84 years and only now I find out what my name means!")
But fathers can be inspirational too, or at least a source of learning, sometimes by positive example, sometimes by cautionary example.  My father could be obsessive about his beliefs, to the point that he would alienate and sometimes even endanger others.  My 1984 opera The Family Man (see http://ljlehrman.artists-in-residence.com/FamilyMan.html), which George Shirley sang in Berlin and Ron Edwards at TOMI, NYU and the Dresden Staatsoper, concerns a monomaniacal father so consumed with fear that he ends up killing his two eldest sons during the Civil War in Russia and Ukraine.
A less dreary, more sympathetic, but still set-in-his-ways fatherly character is Mattathias in my anti-war, feminist opera Hannah (see http://ljlehrman.artists-in-residence.com/Hannah.html), which composer/conductor Professor Joel Mandelbaum has called "the quintessential Jewish opera."  Like my father, after whom Mattathias. Hannah's father, was partly modeled, the father of Judah Maccabee attempts to be a moderating force, but is more than a little obsessed with doing what's right, even when other people are hurt:
A people without law is like a mouth without a mind
Full of sound, but empty of sense,
Like ears that are deaf, and eyes that are blind,
Between them and beasts there is no difference.
Yet later in the opera, at the beginning of Act II, he has the courage to question his own wisdom, with a monologue that begins by quoting Ecclesiastes: "Vanity, vanity, everything is vanity," in words (and music, to some extent) that recall Hans Sachs' "Wahn" Monolog at the beginning of Act III in Richard Wagner's Die Meistersinger.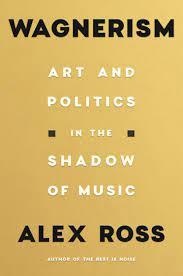 Which brings me to Alex Ross's epic 770-page book, Wagnerism: Art and Politics in the Shadow of Music, Farrar, Straus & Giroux, 2020, which my enforced vaccinational rest has finally enabled me to finish reading – having had the book out from the library for months.(!)
The subject is so vast, ranging from Wagner's own pamphlet "Art and Revolution" on the left to his "Jewishness in Music" on the far right, it's hard not to feel like a blind man, endeavoring to relate to one or more small parts of the elephant.  Ross covers an enormous amount of territory so well, with so much research and so many insights – like this wonderful quote from Emma Goldman he found at the Institute for Social Research in Amsterdam (where I also did research on her, but never saw this letter!): "More women attend Wagnerian music and understand him than men… The elemental untrammeled spirit of Wagner's music affects the women as the releasing force of the pent-up, stifled and hidden emotions of their souls."
I also never knew the famous quote attributed to Mark Twain – "Wagner's music is better than it sounds" – which actually makes sense only when one realizes how difficult it is to replicate the Bayreuth conditions of an orchestra far away under the singers – was not original with Twain at all, but rather with humorist Bill Nye (1850-1896), whom Twain was quoting.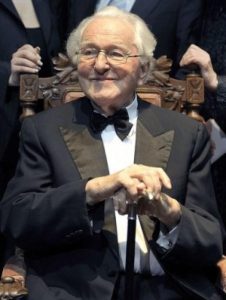 There's a whole section on Wagner in Israel, a subject that came up when I interviewed Festival Director Wolfgang Wagner (seen at right) in Bayreuth in 1996, and then, at his invitation, performed Yiddish and Heine programs there (for the first time) during the Festivals of 1998 and 2000.  (See http://ljlehrman.artists-in-residence.com/articles/aufbau19.html and http://ljlehrman.artists-in-residence.com/articles/aufbau64.html.) Wolfgang's son Gottfried is given only one line (and a footnote), but at least he is mentioned.  Omitted, though, is the provocative opera by Jan Hamer and Mary Azrael about him and Holocaust survivor Yehuda Nir, Lost Childhood.  (See https://ljlehrman.artists-in-residence.com/articles/aufbau80.html, https://www.soundwordsight.com/2019/06/3-cds-3-concerts-2-operas-a-dance-recital/ and https://youtu.be/C5z4p7-ZoHs.)   Also missing, surprisingly, is any mention of Anna Russell, about whom I can never help thinking whenever I think of Wagner's Ring, any more than I can help thinking of the Marx Brothers when I hear Il Trovatore!
In all those pages, I found only one, rather amusing, error: On p. 461, a satirical "Wagner Revue" includes "midriff-bearing women…."  Reminds me of the plea for patience when technical difficulties transpire at naturist events: "Please bare with us."  (See https://youtu.be/tIV9WBT6O0g>. Warning! Graphic bareness!:>)
But to get back to the principal subject of this essay.  I think my father would be so gratified the way we've remembered him with music. But he would be really upset by what is happening at the magazine he subscribed to most of his life and contributed to so faithfully and fervently, and to which I contributed over 140 times (see http://ljlehrman.artists-in-residence.com/JewishCurrentsList.html), beginning with my first article, on Hannah, in April 1981 (http://ljlehrman.artists-in-residence.com/articles/jewishcurrents1.html).  One of his most provocative essays, which he distributed as widely as he could, was called "Muzzling," and was about how unpopular views were being ignored or silenced, particularly in his areas of interest and expertise: medicine, religion, and history.  Today it's been called "Cancel Culture."  And it's what has happened as I have tried to bring a voice of reason to the current editors of Jewish Currents, who seem unwilling to listen to, or even to tolerate, the liberal Zionist position my father held all his life, and that I still hold.  The Editor, Arielle Angel, has refused to talk with me, and has blocked emails from me, as has every editor under her (including two with whom I'd had friendly conversations). When I tried taking my case to the Facebook page of Jewish Currents alumni, "The ALTE," they did the same.
I wrote to my dear friend, the perpetual protester at CodePink, Medea Benjamin, and smiled at perhaps the only bright spot experienced in this whole ordeal.  She wrote me: "…if you're getting blocked, you must be doing something right! xx Medea"
So… I hope I am, and that my father would approve.  But I also hope Jewish Currents and/or perhaps some other publication will welcome me back again, some day.  Meanwhile, thank you, Jeffrey, and SoundWordSight.com !
© Copyright 2021 Leonard Lehrman

This is Leonard Lehrman's 28th article for SoundWordSight.com.
His most recent concerts, presented on Zoom, co-hosted by the Henry Waldinger Memorial Library and Court Street Music in Valley Stream, NY, in memory of Nat & Emily Lehrman, may be accessed at: https://tinyurl.com/12January2021 (Bach-Beethoven-Brahms-Siegmeister), https://tinyurl.com/2Feb2021 (Women & Composers of Color – including Pulitzer Prizewinner Tania Leon!), https://tinyurl.com/2Mar2021 (Blitzstein, Spring, Mandelbaum), https://tinyurl.com/6Apr2021 (Jewish Music Month), https://tinyurl.com/4May2021 (Haymarket, Nat Lehrman: Mozart, Schubert, Schumann, Franck, Rachmaninov) and https://tinyurl.com/1Juno2021 (Students & Teachers)
---
Comments Off

on Fathers' Day Thoughts – on Dad(s), Family Man, Hannah, Wagner, and Jewish Currents by Leonard Lehrman
Sorry, comments are closed.