Comments Off

on 3 CDs, 3 Concerts, 2 Operas & A Dance Recital
June 22, 2019 by Admin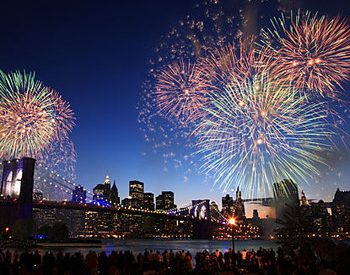 by Leonard Lehrman
On May 16, 2019, after I asked for a review copy of his latest Open Space CD 37, "Sleeping Awake" composer Noah Creshevsky (b. 1945) wrote me: "You have the ears and mind to write with authority.  I think you see some of what passes for reviews these days – kids in dorm rooms, and whatnot.  In short, I'm in your debt and happy to be in your capable hands."
That's a formidable row to hoe, and to live up to, but I guess I asked for it.  I first met Creshevsky at Manhattan's Jan Hus Playhouse on April 27, 2008, where Vox Novus was presenting a concert that included some of his music and some of mine.  I asked for and was graciously given a copy of the score to his.  This latest CD of his includes four short works, with a 2013 cover portrait of the composer by American figurative expressionist painter Michael Hafftka.  I very much liked the third piece, the delightful "Sequenza" for trombone and electronics, a kind of homage to Berio, written for and recorded by trombonist Monique Buzzarté.  Alas, unlike the other 3 pieces, this one "is intended for recording and broadcast, not live performance."  So you won't be hearing it performed live, even if one might like to.  "Attending live concerts is no longer a norm for most people," Creshevsky observes.  Which may be true, but hardly laudable.
Another CD received for review, BMOP/sound 1064, from the estimable Boston Modern Orchestra Project, conducted by the laudworthy Gil Rose, is devoted to three works by an American-born composer who has lived the last half of his life in Canada, Michael Colgrass (b. 1932).  I've been familiar with his work since his "As Quiet As" graced the other side of the 1964 premier recording on LP of Elliot Carter's Piano Concerto.  Like that earlier piece by Colgrass, which whimsically transforms an early Beethoven Sonatina into a meditative but expressive original work for orchestra, the two early compositions on this CD, "Letter from Mozart" (1976) and "The Schubert Birds" (1989) effectively transform ideas reminiscent of those masters from the late 18th and early 19th centuries (though I hear more Weber or even Wagner than Schubert here, unless one's thinking of his "Great" 9th Symphony – my least favorite of the classics he created).  The more recent middle piece, the title cut: "Side by Side" (2007), employs both harpsichord and piano – recalling Carter's use of both in his Double Concerto.
One more CD was handed to me as we were entering the final concert of Random Access Music's ambitious 6-day Queens New Music Festival, May 14-19, 2019, at The Secret Theatre in Long Island City. (What a great name for a space! We should really perform our Superspy!: The S-e-c-r-e-t Musical  there some time!)  The recording by the provocatively named "NakedEye Ensemble" from Lancaster, PA, on the Starkland label (as in "stark naked"?:>) is entitled "Storylines Crossing" and features 5 works from the last decade by its members, concluding with an arrangement of Frederic Rzewski's repetitive "Coming Together" (1971).  The most interesting of them was the rather amusing "Surface Tensions" (2015) by Rusty Banks (b. 1974), effectively and coherently blending "close-miked scratching" with more traditional sounds of clarinet, guitar, cello and vibraphone.
The concert we were attending featured clarinetist Thomas Piercy, violinist Laura Jean Goldberg, cellist Kate Dillingham, and pianist Marija Ilic in two works for that combination of 4 instruments: Ned Rorem's diverting "Nine Episodes" and Olivier Messiaen's long but very effective "Quartet for the End of Time," written during World War II in an internment camp.  (While many died there, it was not a death camp; the term "concentration camps," the subject of recent controversy with regard to the crisis at our border with Mexico, was deliberately conflated by the Nazis with "death camps," in order to deny the existence of the latter, and should not be used today.)  I was particularly moved by the long clarinet solo movement, played so softly and sensitively by Piercy (his name is the exact opposite of the beautiful tone he evinced!), and one of the other movements for cello and piano.  As I've said before, I'd love to have members of this group essay my music – any time!
Another lovely concert we enjoyed May 18 in Manhattan was titled "The Connecting Vine: Legacy of Nadia Boulanger," curated by one of Boulanger's youngest students, Philip Lasser (b. 1963), featuring his own music and those of two other Boulanger students (Virgil Thomson and David Diamond, who was also Lasser's teacher) and two of Lasser's own students: Annika Sokolofsky (b. 1990) and Chris Whittaker (b. 1986), who conducted the Strings of his Washington Heights Chamber Orchestra.  The Diamond and Thomson pieces dated from 1944, and many of the others sounded as though they could have been written almost as long ago as that, but were ravishing nonetheless – especially the Whittaker – with the exception of the perkier, more modernistic Sokolofsky, featuring another Russian-American as soloist, cellist Valeriya Sholokhova.  I'd love to hear this very fine group essay some of the string orchestra pieces that Martin Anderson of Toccata Classics in London has been commissioning in memory of his late wife Yodit, along with other pieces by other Boulanger students (like this writer!).
That same evening we also enjoyed a concert entitled "Take Root" with the Edgar Cortes Dance Theater and Beth Jucovy's Dance Visions NY group at the Green Space in Queens. The program opened with Cortes' charming ensemble piece called "CIRCOPIA: a futuristic voyage to the nostalgia of the circus of yesteryear!" set to a recorded score by Dmitri Shostakovich, including  a dozen carefully selected (and detailedly depicted) movements from his Suites #1 & 2 for Jazz Orchestra and Ballet Suites #1 & 3.  The second half was divided into three parts: "Dances of Nature," after Isadora Duncan, set to Waltzes and Etudes of Frederic Chopin, Johannes (not Johann!) Brahms and Franz Schubert – a highlight being Jucovy's gorgeous "Undine" solo with flowing rivulets on her dress; "Delicate Web" on the fragility of life, with a soundtrack featuring Noam Chomsky, climate scientists, Mozart, Harold Arlen, New Guinea singing dogs and sundry pop singers; and finally "Hymn," with members of the Willow Interfaith Choir performing, live, a Six Nations Tribe medley called "Ancient Mother," arranged and conducted by Farah Chandu, which was both stirring and moving. We look forward to DanceVisions' Whitman Centennial Tribute, "I Hear America Singing, I See America Dancing" July 21st at the Walt Whitman Birthplace.
Social consciousness and memory of the Holocaust were themes of two concerts I had the pleasure of conducting in Roslyn May 2 and 5, which are now on YouTube:
5/2 at Temple Beth Sholom: https://www.youtube.com/playlist?list=PLmhHI8m9j-Xs6Z3h3CoItZGBmnqn2wyID
5/5 at Trinity Church, also honoring Pete Seeger, with the Metropolitan Philharmonic Chorus: https://www.youtube.com/playlist?list=PLmhHI8m9j-XtrNf7SsJW57aDaiVP8llzU. Beth Jucovy came to the second of these concerts, where we dedicated the performance of "Zelophehad's Daughters" to our late mutual friend Shirley Romaine, https://www.youtube.com/watch?v=Lb9nV2BcpVk, and hope we can look forward to a DanceVisions performance of it some day!
Social consciousness and the Holocaust were also themes of Karyn Levitt's May 4, 2019, York Theatre recital and an American Opera Projects-commissioned work long in the making, about which more below.  Levitt's evening, given the appropriate title "Hollywood & Weimar" by producer James Morgan, explored the works of emigré German writers and composers in Hollywood, including Erich Wolfgang Korngold, Friedrich Holländer, and of course Bertolt Brecht with Kurt Weill and Hanns Eisler.  The title is of course a parody of the famous street-corner, "Hollywood & Vine," which Blitzstein made fun of in the Melodrama Scene from his ballet, Show (later The Guests): https://www.youtube.com/watch?v=vDTYuxydV6g. A longtime disciple and performer of the translations of Eric Bentley, Levitt listed one particularly beautiful Brecht-Eisler song as having been translated by Bentley, but sang it in German.  Turns out, Bentley had not translated it.  So I wrote and sent her a translation, which I post here.  I do hope she, or someone, will sing it soon:
Die Landschaft des Exils
(Gedicht: Bertolt Brecht;  Musik: Hanns Eisler)
Aber auch ich auf dem letzten Boot
Sah noch den Frohsinn des Frührots im Takelzeug
Und der Delphine graulichte Leiber, tauchend
Aus der Japanischen See.
Und die Pferdewäglein mit dem Goldbeschlag
Und die rosa Armschleier der Matronen
In den Gassen des gezeichneten Manila
Sah auch der Flüchtling mit Freude.
Die Öltürme und dürstenden Gärten von Los Angeles
Und die abendlichen Schluchten Kaliforniens und die Obstmärkte
Ließen auch den Boten des Unglücks
Nicht kalt
The Landscape of Exile
(English Translation by Leonard Lehrman, Copyright 2019)
On the last boat that would leave the dock
I, yes, I too, saw the bright red dawn's early light
Also the dolphins' gray-lighted bodies, diving
Out of the Sea of Japan.
And the wee horse carriages fitted out with gold
And the pink arm veils of the matrons
In the smoky scented alleys of Manila
These too the refugee rejoiced in.
The oil towers and parched, thirsting gardens of Los Angeles
And the evening California canyons and the fruit markets
Did not leave the herald of sad news
Unmoved…
The Lost Childhood, an opera based on the late Holocaust survivor Yehuda Nir's eponymous memoir and his discussions with Richard Wagner's guilt-ridden great-grandson Gottfried Wagner, with libretto by Mary Azrael and music by Janice Hamer, was directed by Peter Kazaras. for whom the lead role of Judah – personifying Nir – had originally been written, but, Kazaras wrote me: he was "glad to pass the Judah torch along to Eric Levintow," who led a student cast at Opera UCLA that was largely effective (often double- or even triple-cast) in 3 performances, viewable via Facebook, May 17, 19 & 21, 2019.  Though not easily understood without titles, the overall shape of the opera did come across effectively.  I first wrote about the work here: http://ljlehrman.artists-in-residence.com/articles/aufbau80.html and then said pretty much all I wanted to say about it in my Jewish Opera Lecture #4 on April 22, 2015, which included it, here:  https://www.youtube.com/watch?v=C5z4p7-ZoHs.
And finally, yet another production of Marc Blitzstein's classic labor opera, or "play in music," as he called it: The Cradle Will Rock, staged by David Fuller, an original member of the production John Houseman directed starring Patti Lupone in the mid-1980s.  We had last seen Fuller at the Jean Cocteau Theater productions of this work in 2000 and the 2005 premiere of Blitzstein's translation of Mother Courage – which I helped to make possible, persuading Eric Bentley not to oppose it (as he had back in 1957), and bringing the Blitzstein and Brecht Estates together.  Though the Jean Cocteau is no more, a number of excerpts from our "Blitzstein Cabaret," performed in conjunction with that 2000 Cradle production there, may be viewed here:
"Few Little English"   https://www.youtube.com/watch?v=FOgU7VwWe8s
"How I Met My New Grandfather"  https://www.youtube.com/watch?v=j9jlYBx5x-g
"What Is the Stars?"  https://www.youtube.com/watch?v=ekeTZVvMBJg
Fuller told me he felt he should stage Cradle every ten years, and did so again in 2010, but with all the corruption in present-day Washington he just couldn't wait until 2020 (even though his new Brooklyn company is called Theater 2020) but had to do it now, and ended up playing Mr. Mister when what he thought was the commitment of an actor fell through.  (A similar thing happened to me when I brought my November 1969 Harvard production to Tufts for a strike-benefit performance there, only to learn on arrival that my Mr. Mister had gone on a bad acid trip and I'd have to do that role myself, in addition to a few others!)
Fuller's production, which runs thru June 30th in The Great Room on the 2nd floor at 138 South Oxford St. in Brooklyn, has 12 actors (two more than John Doyle's, reviewed in my last article here) doubling, tripling and cross-dressing, mostly effectively, especially Desirée Baxter as Dauber and Professor Mamie (though she could do even more pantomime with that music Marc took from the Belly-Dance of an earlier, aborted ballet of his!).  Jeneen Terrana as the Moll has a lovely voice, but should listen to other recordings of the role besides Patti Lupone (Evelyn Lear, Lori Peters, Helene Williams, Liz Filios, for example!); Fred Frabotta as Editor Daily also has a very pleasant voice, but should learn his lines better.  Kristofer Thornton and Hannah Viederman make a good pair as Junior & Sister Mister, but there should be 2 Reporters in Scene 9, not one.
The music is in the capable hands of pianist Brian Fitzsousa, a student of David Conte, who was a student of Robert Palmer, Blitzstein's friend about whom I wrote extensively last time.  Unfortunately there are many discrepancies in the performing materials provided by European American Music and the Kurt Weill Foundation:  The original piano score differs significantly from the orchestral score, a reduction of which was made years ago that was full of errors that I attempted to have corrected but which still have not been.  MUSA (Music of the United States of America) at the University of Michigan, where we're headed next week for a Celebration of the 150th Birthday of Emma Goldman, has expressed interest in issuing a critical edition of this important American work.  Will the Kurt Weill Foundation be supportive of it?  Stay tuned.
LEONARD LEHRMAN, the composer of 238 works and 65 translations, to date, including E.G.: A Musical Portrait of Emma Goldman, edited the 3-volume Marc Blitzstein Songbook for Boosey & Hawkes and authored the Marc Blitzstein Bio-Bibliography for Greenwood Press.  With the blessing of Leonard Bernstein, who called him "Marc Blitzstein's dybbuk," he also adapted/completed 20 Blitzstein works, including the operas Idiots First  and Sacco and Vanzetti, both published by Theodore Presser.  This is his 21st article for SoundWordSight.com.  Website: ljlehrman.artists-in-residence.com
Category Sight, Sound, Word | Tags:
---
Comments Off

on 3 CDs, 3 Concerts, 2 Operas & A Dance Recital
Sorry, comments are closed.