Comments Off

on Periapsis Music and Dance Presents To Take You There
August 29, 2021 by Admin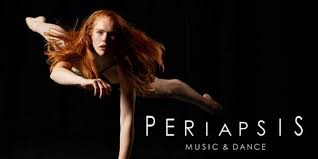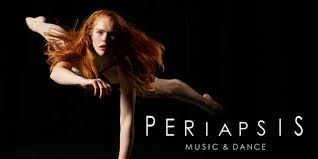 Brevity is the soul of wit.  Brevity, in these days of the Covid-19 pandemic, is also the soul of good online programming – brevity, and, of course, high quality.
Both attributes are greatly in evidence in Periapsis Music and Dance's virtual presentation To Take You There (https://www.youtube.com/watch?v=u6u02B8ENG8) which was recorded live at New York City's Dixon Place this past June.
At just a shade under 40 minutes, the program is brief, but the high quality of the music, musicians and dancers make it feel complete and satisfying. All of the performers bring a full-bodied, full-blooded approach, as well as obvious mastery of their art to the performances and a bit of wit.
In fact, some of the pieces call for the performers to do a bit more than the usual, such as on the other side of silence, in which Annie Nikunen dances and also plays the flute, both at a very high level. Years ago, I'd worked with a composer who wrote a piece that required the solo clarinetist to also tap dance at the same time, so this combination of skills was not new to me. However, the fact that Ms. Nikunen also wrote the music and created the choreography sets this performance on a somewhat higher plane.
The piece also asks pianist Jonathan Howard Katz to perform an almost bunraku puppeteer function in support of the dancer. Altogether, an elegant creation. 
Equipoise features the marvelous, substantial music and pianism of Jonathan Howard Katz in support of dancers Erin Dillon and Evita Zacharioglou. The interweaving movements of the two dancers have a lovely sense of flow and line that meshes seamlessly with the music.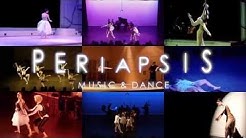 The music and movement of Unleash have a strong sense of direction and forward motion, with great energy from flutist Annie Nikunen, cellist Issei Herr and dancers Elisabeth Jeffrey and Christopher LaFleche. Again, creativity at a very high level.
I had a hard time connecting with the final piece, To Take You There. The music and the use of the poem Live Girls didn't register with me as much as they perhaps should have, but the performances by dancer Erin Dillon, soprano Sharon Harms and cellist Issei Herr are quite wonderful.
If brevity is the soul of wit and brevity and high quality the soul good of online programming, then brevity should also be the soul of this review.
Congratulations to everyone involved with Periapsis Music and Dance!
Visit them at https://periapsismusicanddance.org/.
James Farmingdale
---
Comments Off

on Periapsis Music and Dance Presents To Take You There
Sorry, comments are closed.