Comments Off

on Symphonic Masterpieces – The Music of Goffredo Petrassi
June 29, 2013 by Admin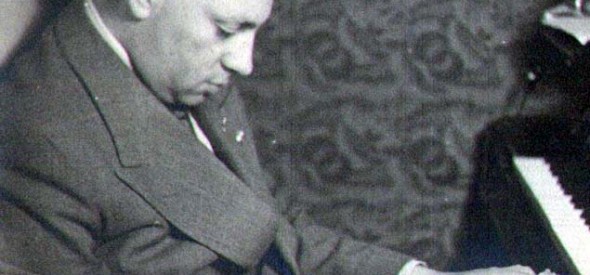 Do you know the Concertos for Orchestra of Goffredo Petrassi? If not, why not? If you don't, here's a chance to get to know these wonderful works.
I've been convinced for awhile now that, aside from Respighi and very few others, Italian composers of the 20th century have been unjustly neglected. The New York Philharmonic recently presented a major work  by Dallapiccola, so maybe things are changing a bit, but Petrassi has been largely bypassed in the concert hall.
He lived to be 98, bless him, and left a wonderful body of work, of which the Concertos for Orchestra are my favorites. Read his 2003 obituary in The Guardian – http://www.guardian.co.uk/news/2003/mar/05/guardianobituaries.artsobituaries1 and hear the first of the concertos (in three parts) below.
Category Sound | Tags:
---
Comments Off

on Symphonic Masterpieces – The Music of Goffredo Petrassi
Sorry, comments are closed.