Comments Off

on The Cartoons of Peter Arno
March 3, 2013 by Admin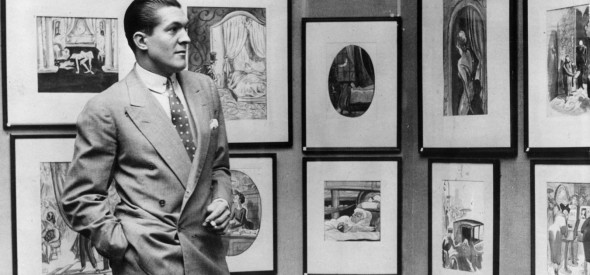 Peter Arno (January 8, 1904 – February 22, 1968) was an American cartoonist. Born Curtis Arnoux Peters, Jr. in New York, New York and educated at the Hotchkiss School and Yale University, his cartoons were published in The New Yorker from 1925–1968. They often depicted a cross-section of New York society from the 1920s through the 1960s. He married The New Yorker magazine columnist and fashion editor Lois Long and together they had one daughter, Patricia Arno, born September 18, 1928. Their marriage ended in 1930. He is interred at Kensico Cemetery in Valhalla, New York.
Not too much to go on is it? Well, maybe best to let Peter Arno's delightful cartoons give the evidence. By the way, I suppose it should be mentioned that some of his work was probably considered "racy" in its day….
The caption in the first cartoon is hard to read. It says, "Come along. We're going to the Trans-Lux to hiss Roosevelt."
Category Sight | Tags:
---
Comments Off

on The Cartoons of Peter Arno
Sorry, comments are closed.