Comments Off

on May NYC Concert Reviews and Notes
May 17, 2014 by Admin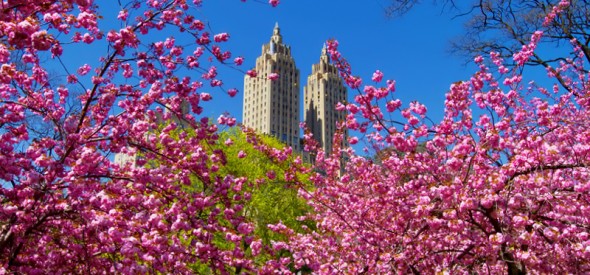 by independent New York concert reviewer Mark Greenfest
Xiayin Wang, piano, continued her excellent series at  Merkin Concert Hall in New York with the Washington Soloists Chamber Orchestra conducted by Vladimir Lande, on Saturdy, May 10, 2014 at 8pm.  She performed Dmitri Shostakovich (1906-1975), Piano Concerto No. 1 in C minor, Op. 35 (1933) – written when he was 27 – with world-class precision and power.  The orchestra, led by its formidable Music Director, Lande, also performed Giocchino Rossini (1792-1868), Sonata No. 3 in C major (1804), written when he was 12, and Shostakovich's Chamber Symphony in C minor, Op. 110a (1960), written in 3 days in his mid-fifties, with his signature, DSCH, as its theme, using prior material in novel ways.
This hand-picked orchestra is exceptionally strong, and Andrew Balio, trumpet, gave a fine performance as co-soloist with Xiayin Wang in the Concerto.  I look forward to the final program in the Merkin series on Tuesday, May 27, 2014 at 7:30 pm, with the Fine Arts Quartet, including the world premiere of a Sean Hickey piece, Terroir for piano quintet (2014) as well as Faure's Piano Quintet No. 2.
I attended the Children's Orchestra Society's 20th Annual Discovery concert, with the COS Young Symphonic Ensemble, conducted by Michael Dadap, at Alice Tully Hall at Lincoln  Center, Saturday, May 3, 2014, as a guest of executive director Dr. Yeou-Cheng Ma. The program included Beethoven, Leonore Overture No. 3; Felix Mendelssohn, Piano Concerto No. 1 in G minor; Tchaikovsky, Symphony No. 5 in E minor; and, a Chinese piece, Xiofeng Zhang and Xioho Zhu's, Newlywed's Departure.
Stephanie Son, the 2013 Discovery Artist, performed the piano solo in the Mendelssohn; and, Andy Lin, erhu, backed by Chinese harp, Yue Liang, the solo in the Zhang. Andy Lin is a superb musician. Ms. Son is a most promising young pianist, who gave a flawless performance of the Concerto, a flowing work from Mendelssohn's twenties. The Society's orchestra performs as well as pre-college conservatory  ensembles and gave a very fine performance, most memorable in the Zhang, which is very lively.
Visit The Children's Orchestra Society at http://www.childrensorch.org/.
NYU Skirball Center presented the NYU Symphony, conducted by Andrew Cyr, in two works by Tan Dun: Concerto for String Orchestra and Pipa (1999), with Zhou Yi, pipa; and The Map (2002), with Wendy Sutter, cello. In both pieces, Tan Dun reaches into the exuberant contrasts and theatricality of Chinese folk music and uses this as the backbone of his composition. In The Map, there is a short documentary film, and Tan incorporates some stone percussion from a deceased folk musician as the essential core of the piece. The NYU Orchestra was excellent.
Category Sound | Tags:
---
Comments Off

on May NYC Concert Reviews and Notes
Sorry, comments are closed.