Comments Off

on Outcast at the Gate, An Opera by Joel Feigin, Presented by Center for Contemporary Opera
June 22, 2019 by Admin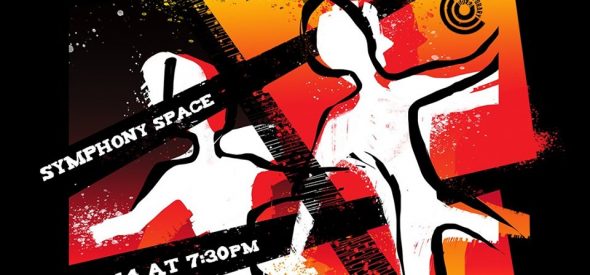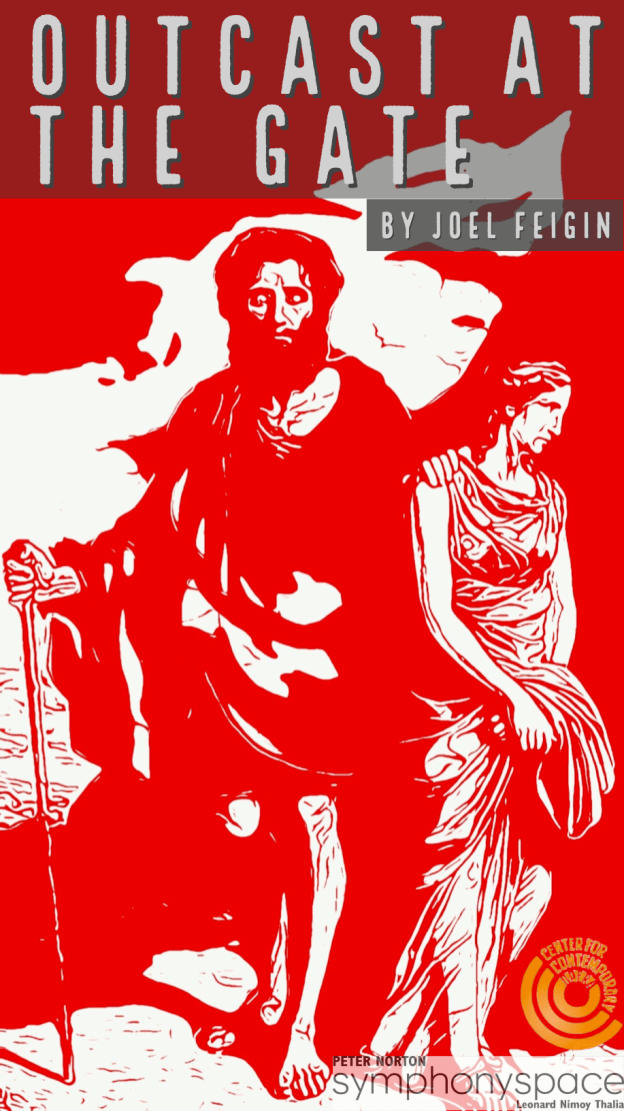 Outcast at the Gate
An opera in development by Joel Feigin
Presented by Center for Contemporary Opera
June 14, 2019 at Symphony Space, Leonard Nimoy Thalia Theatre in New York, NY
Adapted by composer Joel Feigin from Sophocles' Greek tragedy Oedipus at Colonus, this wonderful new opera shows us how little the world has changed since antiquity. Strangers were immediately distrusted then, and nothing has changed since. Even when we find out a bit about them, the fear of the other often persists, and is frequently dealt with by rejection and exile.
Feigin's opera is especially timely given that displacement, refugees and the social upheaval that takes place around them is one of our major global concerns and tragedies of the moment, and for the foreseeable future.
Outcast is also a story about love, especially a father's enduring love for his children, through the worst the world can throw at them. This brings an international crisis down to an individual, personal level; the pain this represents was brought home by Oedipus's line, "I ask little and receive still less."
The staging was, given the relatively small space of the Nimoy Thalia Theatre, very clever and engaging, using not only the stage but also the entrance ramps on either side of the audience in which to present the action. This drew the audience even more intimately into the gathering storm around Oedipus and his daughters Antigone and Ismene. Feigin's music fed this intimacy, especially given that it was performed by the superb pianist Brent Funderburk, and conducted by CCO's Artistic Director, Sara Jobin.
The music is as powerful as the story itself, and moves with the slow, restless and inexorable pace of the ancient. It is contemporary, but with echoes of the distant past.
This is a work in development, so the Center for Contemporary Opera presented several major segments of the piece.
The singers—Aaron Theno as Oedipus, Kristina Bachrach as Antigone, Anna Laurenzo as Ismene, David Gordon as The Stranger and Eric McKeever as Theseus—were uniformly fine (several doubling parts), with wonderful individual and collective voices. The latter was especially true in the storm sequence, when the ensemble work shone brightly. Jobin's direction and Funderburk's pianism were also quite strong as this scene played out.
Theno as blind Oedipus was quite wonderful throughout, and his last scene was performed with great dignity, and a sort of quiet, yet powerful, resignation to his fate.
It struck me that this is one of the great tragedies of its kind, in the same space as King Lear or Thomas Hardy's Mayor of Casterbridge. Of course, there are many fine moral and other shadings in all three stories that make them unique, but they have the central, tragic, doomed figure in common. Outcast at the Gate takes the oldest of these tales, amplifies it both musically and dramatically, and presents it back to the world as a closely observed mirror of our time.
James Grant
June 22, 2019
Category Sight, Sound, Word | Tags:
---
Comments Off

on Outcast at the Gate, An Opera by Joel Feigin, Presented by Center for Contemporary Opera
Sorry, comments are closed.