Comments Off

on Ned Rorem's (& Others') Centenary Celebrations by Leonard Lehrman
October 31, 2023 by Admin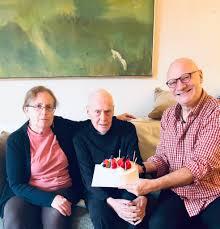 Ned Rorem's (& Others') Centenary Celebrations
Copyright 2023 by Leonard J. Lehrman
2023 was the centenary year for both my parents and for two friends who were also admired colleagues. All were commemorated in events of significance, applauded by enthusiastic, though small audiences.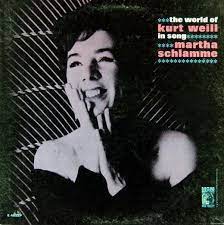 Our friend, singer/actress Martha Schlamme (1923-1985) was honored in 6 concerts, including one on March 1st, the 100th birthday of my mother, Emily R. Lehrman (1923-2015) at the Plattduetsche Home in Franklin Square. All six are posted on YouTube and accessible here:
https://tinyurl.com/20230217NaturistCaBAREt  Loxahatchee, FL
https://tinyurl.com/01Mar2023                         Franklin Square, NY
https://tinyurl.com/20230325PuffinSchlamme    Teaneck, NJ
https://tinyurl.com/20230730Concert               Valley Stream Historical Society
https://tinyurl.com/20230820                          Court Street Music
https://tinyurl.com/20230923SchlammePVC      Peoples' Voice Café, Manhattan
My father, Nathaniel S. Lehrman (1923-2020) was honored in a 5-hour Gilbert & Sullivan Sing, with friends and members of the Gilbert & Sullivan Light Opera Company of Long Island (whom I served as Music Director for Princess Ida in 2022-23) at Court Street Music in Valley Stream, May 26th, posted here: https://tinyurl.com/NSL100th.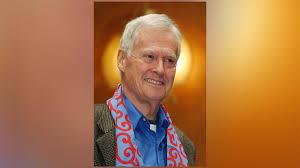 But the most significant musical anniversary of the year was the centenary of composer/diarist Ned Rorem, who almost lived to see it, passing away last November 18th, at  age 99.  His 70th, 75th, 80th and 90th birthdays had been occasions for impressive concerts, especially by the New York Festival of Song, which premiered his self-styled magnum opus, the song cycle Evidence of Things Not Seen.  Let me take this opportunity to thank NYFoS for their continuing good work, including their Nov. 16, 2022 Merkin Hall Kabarett concert, that shared music for our concerts featuring repertoire associated with Martha Schlamme – with whom Steven Blier had worked as an accompanist for 12 years!  Kudos also for their CD of A Picnic Cantata by Paul Bowles (1910-1991) – another composer/author who like Rorem took inspiration from Morocco – volubly reviewed by my colleague Ralph P. Locke at https://artsfuse.org/269986.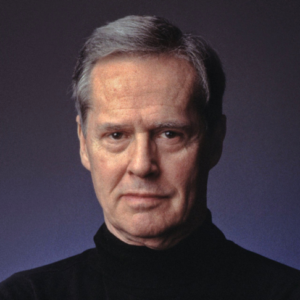 I'm sure Ned would have liked to be present this year too:  He was one of only 3 musicians (the others being Eric Salzman and Joan Peyser) at the Brecht Forum on March 2, 2005, for the centennial celebration I had organized there for composer Marc Blitzstein (1905-1964), through whose works I came to know Ned, beginning in 1976, the year he won a Pulitzer Prize.  In his last months, his niece Mary Marshall told me he was planning to come see the Blitzstein-Lehrman Sacco and Vanzetti in September and then watch it on Zoom in October; but he turned out to be too ill to do so, and died just weeks later.  I think he would have been pleased, though, to learn that on Dec. 22, 2023 the work became the first Blitzstein or Lehrman work to be nominated for a Pulitzer.  On Jan. 15, 2000, along with composer Jack Beeson and others, he had eagerly attended a workshop on the completion of the opera at the home of Joseph & Linda Pehrson at Tribeca in Manhattan.
In February, 1976, just before the official premiere in Bloomington, Indiana of Tales of Malamud, begun by Blitzstein and completed by me with the blessing of Leonard Bernstein and the Blitzstein Estate, Ned wrote to me, encouraging me to quote him in the program.  I did: His 1/27/64 Diary entry, published ten years later in his The Final Diary, p. 88, called the opera "Marc's best work," which "he played me just weeks ago," speculating that the writer Bernard Malamud (1914-1978) "would have continued to be his ideal collaborator."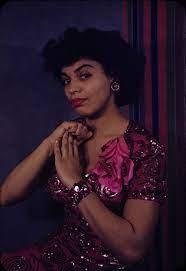 Rorem was a notorious "man-izer," if one can use that expression, boasting of having had over 3,000 male lovers, before settling down with James Holmes for a few decades.  Though Blitzstein was not one of them, they nevertheless had a very warm relationship, sharing admiration for, and both setting music to, poems by Whitman and Cummings. They also benefited from the artistry of the black mezzo-soprano Muriel  Smith (1923-1985), the original Carmen Jones and an early champion of songs by each of them – who also would have been 100 years old this year, on Feb. 23.  Ned freely borrowed themes from Marc's Lear and Regina – as did Bernstein! – and Marc, refusing to take credit, rewrote the entire text of the opera The Robbers (after Chaucer's The Pardoner's Tale) by a very grateful Ned, rescuing it from the archness of what he called "libretto-land."  In 1961, Ned dedicated one of his Paul Goodman songs to Marc: "Such beauty as hurts to behold."  Though she was suffering from laryngitis that night, Helene Williams & I included that song, transposed down a minor 7th, at the Brecht Forum Blitzstein Centennial event Ned attended.  He was very gracious about it, faulting me for playing too loudly, though, as he often did.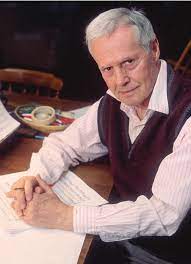 On May 24, 1968, in memory of Martin Luther King, and in protest against the war in Vietnam, Elie Siegmeister put together one of the most powerful anti-war concerts ever given, with music by 12 American composers, at Carnegie Hall. It included the premiere of his masterpiece, The Face of War, a cycle of 5 songs on texts by Langston Hughes, which has had numerous performances since, though none with orchestra, as the work truly deserves.   A year later, Ned Rorem wrote his masterpiece, War Scenes, on 5 texts by Walt Whitman. Had it been written a year earlier, I'm sure Elie would have included it in the concert.  In any case, when I had the chance, on Jan. 6, 1985 at Kunstlerhaus Bethanien in Berlin, I accompanied baritone Frederick Martin in what I believe were the European premieres of both those cycles, on a program that included Blitzstein's Piano Sonata and tenor George Shirley singing my opera after Mikhail Sholokhov's short story, The Family Man, all co-sponsored by Amerikahaus and the Juedischer Musiktheaterverein Berlin I had founded in 1983. (Other performances of the Rorem cycle include those of Donald Gramm, who recorded them, and Andrei Solomon-Glover – reviewed here: https://ljlehrman.artists-in-residence.com/articles/aufbau56.html.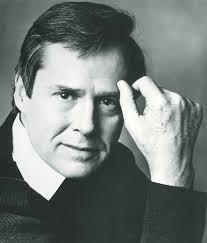 My correspondence with and admiration of Ned Rorem and his work continued thereafter, as I glowingly reviewed his first opera, A Childhood Miracle, beautifully performed and recorded by Ray Evans Harrell's Magic Circle Opera, and his final opera, premiered at Indiana and convincingly rendered at Juilliard, Our Town.  (https://ljlehrman.artists-in-residence.com/New&NotSoNewOperas.html). I also introduced him to a Dutch director who wanted to stage his and Blitzstein's works in the Netherlands; on that visit, Ned presented me with an excellent recording of his Second Piano Concerto and Cello Concerto, conducted by Jose Serebrier.  The composer inscribed it to me "with pleasure." (See https://www.naxos.com/CatalogueDetail/?id=8.559315.)
Ned's 100th birthday would have been Oct. 23rd, and on Sunday, Oct. 22nd, two Manhattan concerts were lovingly performed in his memory.  I believe his niece Mary Marshall, Helene and I were the only ones at both concerts, though perhaps that was in part due to several other events scheduled on  exactly the same date at exactly the same time, any of which I'd have been happy to attend under other circumstances: the West Coast premiere of Marc Blitzstein's ballet The Guests, with orchestra conducted by Mercedes Juan Musotto in San Diego; a meeting of The Alte at the Borscht Belt Museum in Ellenville; a memorial to Brandeis drama professor and composer Martin Halpern (1930-2023) in Brooklyn; and one to Queens College conductor/educator Lawrence Eisman (1934-2021), attended by over 200 students, former students and colleagues.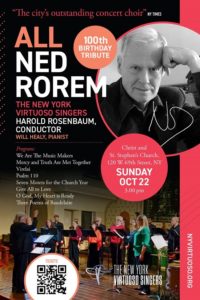 Conductor Harold Rosenbaum led his 16 New York Virtuoso Singers at Christ & St. Stephen's Church at 3:00 for an audience of about 80 in 8 of Rorem's close to 100 choral works; two with piano accompaniment by Will Healy, the rest a cappella, including 7 church motets (with soprano soloist Linda Lee Jones) and 3 Baudelaire poems – all in English.  The mostly straight-toned sound of the voices was particularly effective for the predominantly serious church tone of the music, sung in the church, notwithstanding Rorem's notoriety as a self-styled "Quaker atheist."
Clarinetist Thomas Piercy was the producer of a spikier program at the Martha Graham Dance Studio in Wesbeth, at 6:00, performed with enthusiasm for a surprisingly small audience of about a dozen, by him along with, in a few pieces, violinist Eiko Kano and cellist Aaron Wolff and the talented pianist Marina Iwao, who also accompanied special guest soprano Carole Farley.  The wife of Jose Serebrier, she had recorded an entire album of Rorem's songs with the composer as pianist.  (I remember how Ned said he always preferred to be the pianist, if possible, rather than having to listen to some other pianist "murdering" his music!)  Farley's voice still rings pleasantly on top, and she gave us 3 (out of over 500!) of Ned's loveliest songs, including "My Papa's Waltz" on Theodor Roethke's poem (which David Diamond also set, quite brilliantly – listen to it here – https://soundcloud.com/helenewilliamsandleonardlehrman/my-papas-waltz-vocal-feat, and Early in the Morning, a Robert Hillyer setting I remember Paul Sperry had everyone sing along with at a Rorem 75th birthday concert in 1998 – reviewed at https://ljlehrman.artists-in-residence.com/articles/aufbau56.html.
The instrumental pieces included a "Mazurka" (which was really not a mazurka but a waltz, no matter what he called it!), 9 "Episodes," 4 "Colors" (which didn't quite end together…), and five 90-note pieces by composers who had been Rorem students: Jennifer Higdon, Eli Marshall, Troy Peters, Russell Platt, and Paul Anthony Romero, all of whom were expected, but none of whom, alas, showed up.  Not included, and also not showing up, was the composer/writer with perhaps the closest claim to Rorem's mantle, Daron Hagen, author of the memoir, Duet with the Past (see my review at https://www.soundwordsight.com/2019/12/hagen-blitzstein-and-opera-news-book-review-concert-review-and-review-of-reviews-by-leonard-lehrman/), whose publisher has just responded favorably to my own memoir-in-progress, Continuator: The Autobiography of a Cosmopolitan Composer.
Ned always complained of the "invisibility" of living composers.   Now that he is no longer with us, it's up to us to remember and to continue to perform his music, some of the past century's most lyrical, sometimes strident, but always tonal and eloquent, sincere, not underivative, yet still original, and conscientiously prosodic.
________________
This is Leonard J. Lehrman's 34th article for SoundWordSight.com.  His previous Ned Rorem reviews appeared in Opera Monthly (of which he was Associate Editor), Aufbau, and The New Music Connoisseur (of which he was Copy Editor). Long Island's most prolific living composer, his works number 265 to date, including 12 operas, 7 musicals, over 300 solo vocal and 50 choral works, and 80 translations from 8 languages. Concerts of his compositions, translations, arrangements and transcriptions will be sung and danced by members of the Metropolitan Philharmonic Chorus and DanceVisions NY in honor of his 75th birthday year at the Bryant Library in Roslyn Mar. 10, 2024 and his actual birthday, Aug. 20, 2024 at the Hewlett-Woodmere Library.
---
Comments Off

on Ned Rorem's (& Others') Centenary Celebrations by Leonard Lehrman
Sorry, comments are closed.