Comments Off

on CD Release Review by Donald Venezia March 4, 2012
March 4, 2012 by Admin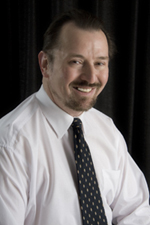 CD Release Review by Donald Venezia March 4, 2012
Michael Gandolfi
The Garden of Cosmic Speculation
Robert Spano/Atlanta Symphony Orchestra
I'm going to throw something out that's fodder for lots of discussion…
I contend that there was a synthesis at the end of the 20th century, which has been carried over into the 21st century, where some, not all, of our more inventive composers started out watching Star Wars as kids and young adults, began their first entrance into music as rock/pop musicians, studied composition, listened to the minimalists (Glass, Reich, Adams) and synthesized all that they had absorbed into a new genre of "classical" or "serious" music. They're splashing WONDERFUL colors on the orchestral canvas that we've never seen before – mixtures of all sorts of new, exciting and thrilling sounds. Think of Michael Kamen, the man who wrote the music for Mr. Holland's Opus and his New York Rock and Roll Ensemble, and Danny Elfman, the man who wrote the music for The Nightmare Before Christmas and Men in Black, who started his career with a rock group that eventually became the band Oingo-Boingo.
It also takes the vision of conductors to find this music, and the courage and conviction to program it. Then you move to the orchestra, where the freedom given to the orchestra by its trusting board of directors allows the conductor to introduce music that's wonderful and wondrous. Then it takes the foresight of a record label to invest its money to record this music because they feel we need to hear and experience it.
That's just what we have here.
What would you like for me to say about The Garden of Cosmic Speculation? Is it engaging? It is. Is it tuneful? It is. Is it exciting? It is. Is it magical? It is. Beautiful? Yes, it is.
This is my first encounter with the music of Michael Gandolfi, who is three years younger than I. The liner notes about Michael Gandolfi explain that he became interested in music as a rock and jazz musician in Massachusetts and eventually wound up at the New England Conservatory, where he now teaches. Mr. Gandolfi has received "grants from the Fromm, Koussevitsky and Guggenheim Foundations, the American Academy of Arts and Letters, and the Massachusetts State Council."  His music has been performed by the Boston Symphony Orchestra, BBC Symphony Orchestra, San Francisco Symphony Orchestra, and the Nieuw Sinfonietta Amsterdam. His compositions have been recorded by the Deutsche Gramophone, CRI, Innova, and Klavier labels and most recently, by Telarc.
About The Garden of Cosmic Speculation, "Begun in 1988, The Garden of Cosmic Speculation is the creation of American-Born architect Charles Jencks, in collaboration with his late wife, Maggie Keswick, with ideas from scientists and friends. Embodied in this remarkable design are features suggested by wave theory, sub-atomic particles, the diversity of DNA, the birth and expansion of the universe, super-string theory, and much more." (Quotes are taken from the liner notes by Nick Jones.)
As for the music itself, you really need to hear it to appreciate it. Gandolfi uses compositional techniques in new and exciting ways, much as Monteverdi and the Florentine Camerata did in 1600 when they wrote their "New Music" which turned out to be opera, or as Mozart did, influenced by what he heard to create something new, or as Wagner did when he invented new instruments to play music that he heard in his head. Am I saying that Michael Gandolfi is on a par with Monteverdi, Mozart and Wagner? I don't know. I won't have the luxury of living in the year 2080 to see if his music is being played in the concert halls, or if we even have concert halls in the same way we do now, the concert hall being a more recent invention in the world of "classical" or "serious" music. But make no mistake about it — this is "classical" music!
Robert Spano and his troops in Atlanta are to be commended for taking on the challenge of this work, and Telarc is to be commended for recording it as well as other recordings of recent "unknown" composers. You'll hear that warm Telarc sound with great ambiance, as always, and very clean and virtuosic orchestral playing (bravo all!)
This is definitely one of those compositions you should listen to, and one that I hope will bring you delight whenever you put it on. It already has brought me much delight every time I've played it.
Telarc CD 80696
Category Sound | Tags:
---
Comments Off

on CD Release Review by Donald Venezia March 4, 2012
Sorry, comments are closed.