Comments Off

on Review of Pianist Young-Ah Tak in Concert at Carnegie Hall's Weill Recital Hall
March 10, 2012 by Admin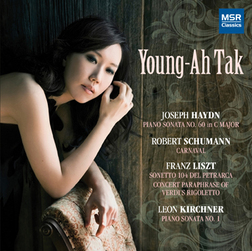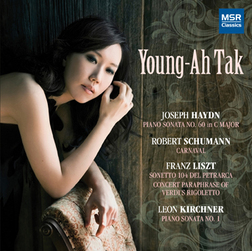 by Independent New York Concert Reviewer Mark Greenfest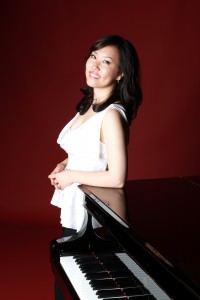 Korean pianist Young-Ah Tak made her New York Recital Debut on Thursday, March 8. She performed an intelligently constructed program of the New York premiere of American composer Judith Lang Zaimont's Wizards – Three Magic Masters (which she has recorded for Albany Records), Leon Kirchner's Piano Sonata No.1 (1948), Muzio Clementi's Sonata in B-flat Major, Op.24 No.2, the Schubert/Liszt Zwei Lieder Transcriptions and Schubert's Sonata in C Minor, D. 958.
Independent New York critic Mark Greenfest was on hand and wrote this about the event, "Ms. Young-Ah Tak gave a satisfying recital at Carnegie on March 8."
"Clementi and Schubert are athletic and articulate for modern grand piano, as is Liszt's transcription of Schubert, written for the early grand (the period pianoforte being softer and more colorful!) The 1948 Kirchner piece, which is rich and sophisticated, got an exceptional performance, capturing its lyricism and complexity. The New York Premiere of the Zaimont piece, following the opening Clementi, was a most pleasant surprise. Although written as a performance piece for a competition, the diverse and poetic textures of the composition – rich yet transparent – are quite beautiful and showed the pianist's technical mastery of dynamics and phrasing on the modern instrument, with a passionate intensity radiating from the pieces emotive wizardry, with its three sections diverse yet united."
Ms.Tak's new solo CD has been released on the MSR Classics label (http://www.msrcd.com/catalog/cd/MS1375). Much more about her at http://www.youngahtak.com/.
Category Sound | Tags:
---
Comments Off

on Review of Pianist Young-Ah Tak in Concert at Carnegie Hall's Weill Recital Hall
Sorry, comments are closed.